Why Use Our Property Management Services?
Icon Property Management has serviced clients in the Central Florida area for almost 15 years. Through local knowledge of the Orlando market, deep roots in the community, and unwavering honesty and integrity, we have earned a reputation for success.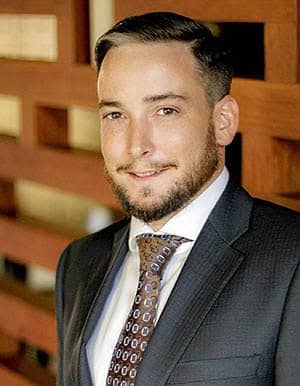 Ryan Scotson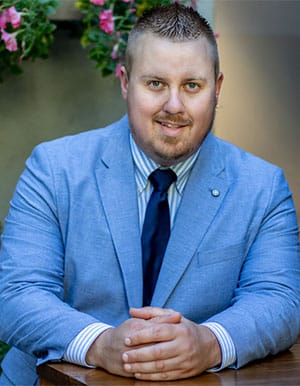 Alex Frydenberg
Local knowledge bringing customers success since 2007
Full, stress-free property management services
Fair, upfront costs customized to handle your unique situation
Protect your investment with complete maintenance services
Rent your property fast (average turnaround time is 1-2 weeks)
Have ICON manage your property
Icon Property Management removes the hassle from property management through a skilled team that handles maintenance, repairs, and renovations using a reliable network of local contractors. From tenant management to property services for residential and commercial spaces, we've got you covered. Enjoy a stress-free experience with our customizable services. Contact us now for a free consultation, transparent pricing, and inquire about our special flat fee management rates starting as low as 7% of the monthly rental amount.
Top Property Rental Questions
HOW DO I KNOW IF I SHOULD SELL MY PROPERTY OR RENT IT OUT?

Contact us for a free consultation. We can take a look at both the comparable sales and rentals in your area to give you an idea of what to expect. With the increase in sales prices since the market crashed, some find that it makes the most sense to rent the property at increased rental rates, covering their expenses and making a good return in some cases, while waiting for the sales market to improve to a point where selling is once again a great option.
HOW LONG WILL IT TAKE TO RENT MY PROPERTY?

Typically, price and condition of property dictate the speed in which a property will rent. One of our property managers will meet with you on site, walk your property, and make any recommendations for improvements that will bring the highest dollar. In addition, we will give you a competitive estimate for any work needed. If our recommendations in regards to price and condition are taken, we can typically lease the property within 30 days. Our average turnaround time is 1-2 weeks.
WHAT ARE THE TOTAL COSTS FOR RENTING OUT MY PROPERTY?

Our fees are competitive and fair. We typically charge a leasing fee to market, show, qualify, and ultimately approve a tenant and go to lease with them. Then we typically charge an ongoing maintenance fee for managing the property so that you have no responsibility other than collecting a check each month (which we direct deposit to your account). No phone calls in the middle of the night about a leaky toilet and no dealing with tenants for your building as we handle everything on your behalf! Contact us to discuss the fees that relate to your specific property and situation. We do offer a discount for managing multiple properties for one owner.
SHOULD I RENT OUT THE PROPERTY ON MY OWN OR USE A PROPERTY MANAGER?

Only you can answer this question. As property managers, our phones ring all day, every day (and even at night!). There are so many issues and details to deal with that property management quickly becomes a full time job. Some owners try to do it "part time" and they find that things get neglected, then tenants become upset and the relationship is damaged. Then there is a the 2 a.m. phone call about a repair that is needed. Without a network of proven contractors, you will pay twice as much as we would. If you are a professional who enjoys making money and enjoying your life, then you will absolutely want a quality property manager to handle all of the details of management for you. Trying to do this yourself with no experience in order to save a few dollars will prove to be a decision that most regret.
DO YOU MANAGE VACATION RENTALS?

Yes! Icon Property Management actually specializes in this area of rentals! Given our longstanding history in the greater Florida area, we are more than familiar with the unique needs, questions, and demands of both Florida vacation home owners and renters. This experience allows Icon the ability to streamline the vacation home rental process so owners – like you! – can enjoy the benefits of your investment without all the hassle!
HOW ARE MAINTENANCE ISSUES HANDLED?

Here at Icon Property Management, we are fully staffed with contractors in every trade and on call at every hour. We handle repairs as they are needed. If a repair exceeds $500, you will be contacted for approval prior to that repair being handled. (Unless of course if it is an emergency – then the repair is handled promptly so as not to cause any damage to your property or cause undue stress to the tenant.) Our prices are extremely fair and discounted for our owners. We will beat the average guy's prices in the Yellow Pages due to our long-term relationship with our contractors. We PROTECT your investment!
WHAT IF THE TENANT WANTS TO BUY MY PROPERTY?

There are many cases where a tenant may fall in love with a property during the lease period and inquire with us about purchasing. This opens the door for a couple of options – straight financing and/or some type of owner assisted financing. Each can be great alternatives. Icon Property Management is a full real estate brokerage that has two separate divisions – sales and property management. We can orchestrate and facilitate the closing on every level. Therefore, you don't have to go anywhere else. If a deal is acceptable to you, then we will help you get it closed and we will charge a discounted commission since you are our client.