Icon Property Management oversees residential and commercial asset management for local, national, and global investors on a daily basis. Services include, but are not limited to:
Featuring a combined 50+ years of experience, Icon Property Management's dedicated team of licensed professionals are well-versed in the Orlando market and committed to ensuring client success.
To discuss residential or commercial real estate opportunities today, contact Icon Property Management for a FREE CONSULTATION.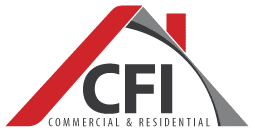 We employ a variety of skilled insured and licensed contractors and handymen, so you don't have to worry about anything. We coordinate repairs, renovations, and investment property repairs for the majority of our investors. If quality work and good pricing are important to you, give us a call today. With licensed and insured contractors on standby, your property stays protected.
Seize the abundant opportunities in the thriving Florida market today. Icon Property Management guides your confident investment strategy, harnessing rising rental demand and market growth, while providing comprehensive support for a successful portfolio under a single roof.
The 3 Types Of Property Investors
The "Unintentional" Investor:
This is an owner who got caught in the market fall and instead of selling, the owner has made what we believe to be the wise decision to hold onto the property while the market continues to correct. We assist people with this every day and with great success.
The "Intentional" Investor:
This is an owner who intentionally invests and builds a rental portfolio as part of their overall investment portfolio. Whether you have one property and want to acquire more, or you have 100 and just need a better management company, we are the company for you.
This is an owner-to-be, who owns no rental property, desires to do so, but just doesn't know how. Let our years of experience help to guide you in the right direction.
Why Choose Us To Help With Your Investment Properties
Elevate your investments with Icon Property Management – a trusted name backed by 50+ years of real estate expertise. Whether it's residential or commercial properties, we ensure rewarding results. Discover the potential of IRA rollovers for solid real estate returns. With our support, managing multiple investment properties becomes effortless. Contact us today for a confident path to success.